K&IRÈNE Participate in the First China International Consumer Products Expo in Hainan
Humanistic Intelligence Star Irene Make a Public Apearance
On May 7, the international luxury brand K&IRÈNE made a glittering appearance at the first China International Consumer Products Expo. Jewelry, watches, handbags, fragrances, scarves and ties, and other fine products were exhibited.
On 9 May, Shen Xiaoming, Secretary of Hainan Provincial Party Committee, visited the K&IRENE showroom and watched the interaction between K&IRENE's brand spokesperson – AI Irene and the audience with particular interest. This is the first hyper-realistic intelligent spokesperson in the luxury sector and a unique innovation for K&IRENE as well.
After the visit, Secretary Shen offered his expectations for K&IRENE brand. K&IRENE brand looks forward to taking advantage of the policy wind of Hainan Free Trade Port as soon as possible to speed up the landing in Hainan Province, facilitating promoting and expanding retail consumption in Hainan Province.

Shen Xiaoming, Secretary of Hainan Provincial Party Committee, is watching AI Irene
Introduction of K&IRÈNE
K&IRÈNE was originated from a legend of true love 600 years ago. Following the artistic attainments of Marco Polo, Prince Gu Qinghe of the Ming Dynasty of China followed Zheng He's voyage to Europe and became a famous jeweler at the Royal Court of France, where he met the love of his life, Irene, in Paris. K&IRÈNE is a combination of Gu Qinghe's initial K and Irene's French name IRÈNE, representing the romantic love between the King and the Queen. Haimalong is the unique brand totem of K&IRÈNE, which originated from the love token of Irene and Gu Qinghe 600 years ago, signifying love and guardian.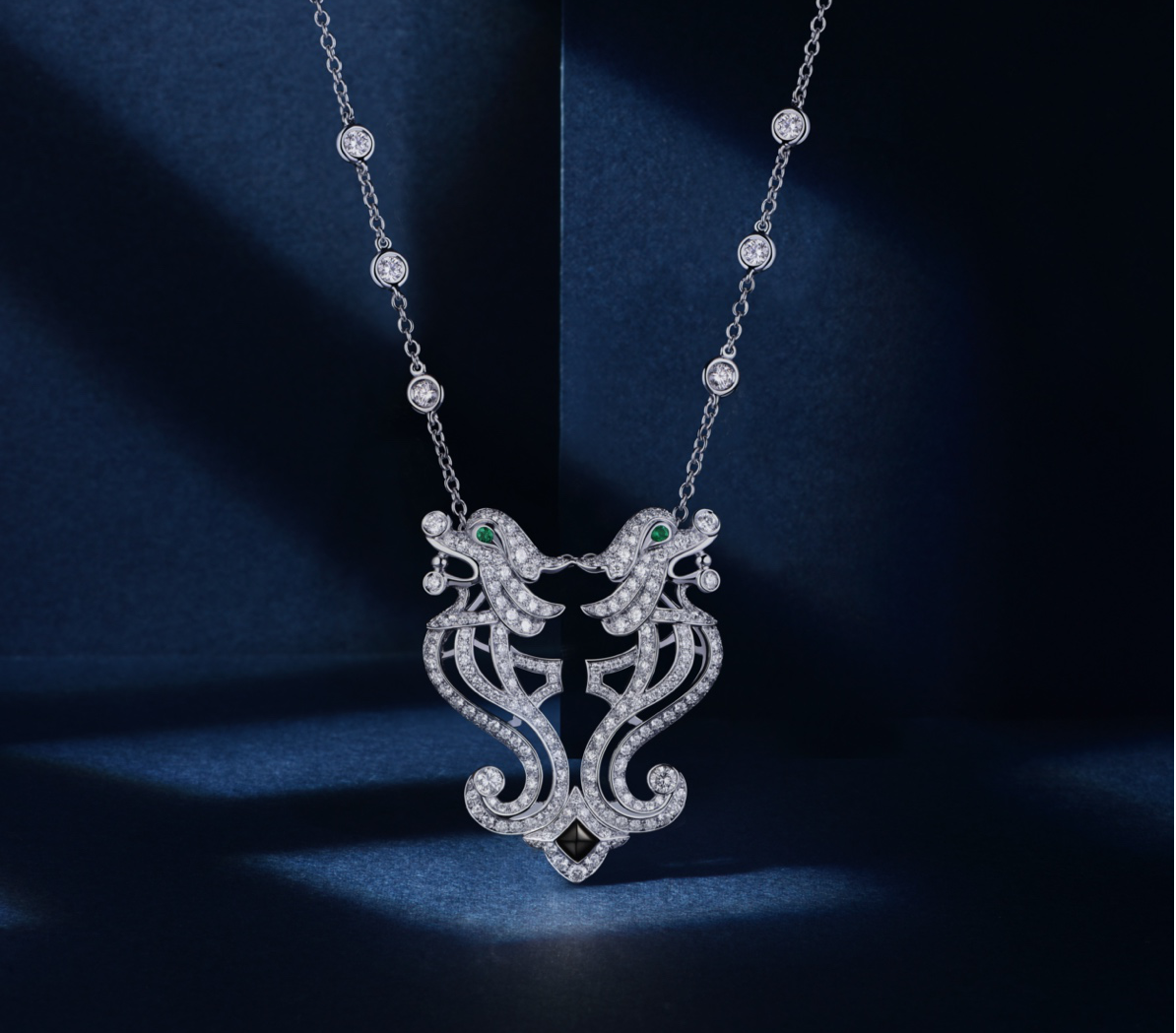 Haimalong Collection - High jewelry of K&IRENE
About Humanistic Intelligence Star Irene
As a service star, AI Irene is integrated into the PC, mobile and smart driving terminals in the form of a new Intelligence Service App. With the most advanced intelligence interaction technology, emotion recognition technology and cloud brain as the carrier, she can enhance the life experience and innovate the lifestyle in several service areas including luxury goods, tourism, shopping, education, health, finance, property services and other commercial fields.
As a virtual idol IP, AI Irene has developed a wealth of content, including film and television, concerts, short videos and variety shows, creating a highly expressive audio-visual feast with complete audio-visual integrated artistic capabilities, and achieving a perfect combination of art and technology.