THE 7TH 9/9 INTERNATIONAL TRUE LOVE DAY & 9/9 HAPPY SHOPPING DAY
True Love Ambassador IRENE on the BAZAAR
On 9 September 2021, the 7th 9/9 International True Love Day and 9/9 Happy Shopping Day, the True Love Ambassador IRENE unveiled her new identity - Hyper-realistic Intelligent Idol, which generated a lot of buzz and interest. IRENE collaborated with the international authoritative fashion publication - BAZAAR - to launch her first photo album, and cooperated with hundreds of media online and offline, including screens in airports, Tencent, Sina, Sohu and NetEase, for an all-round promotion. Hyper-realistic Intelligent Idol IRENE will convey the spirit of "mutual love for family happiness, fraternal love for social harmony and great love for world peace" and insist on advocating true love and create more beautiful stories of "true love".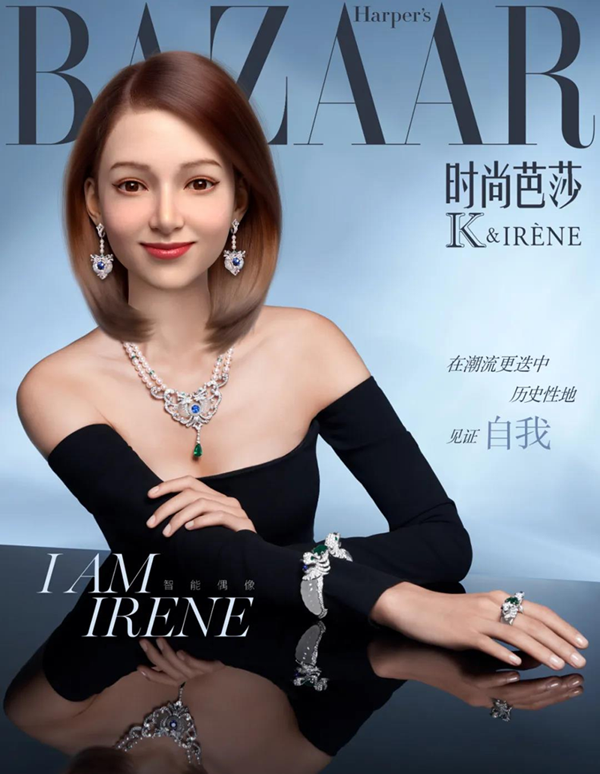 A historic testimony of self in changing trend
By reviewing the past, the 9/9 International True Love Day, born in 2015, is considered the first worldwide festival with the theme of "True Love", and was highly praised as "Nobel's efforts and contributions" by H.E. Mr. Dhirendra Bhatnagar, President of World Federation of UNESCO Clubs, Centers and Associations (WFUCA). The "Hand Heart of 9/9 True Love" appeared in the Times Square are popular among all walks of life. The "Three Treasures of Humanities and Art" -- Peace Irene, Haimalong and Haimafeng were exhibited at the United Nations for two times. On 9 September 2020, the 6th 9/9 International True Love Day and "Boundless Heart · Eternal Love" Intelligent IRENE Concert were held in Shanghai, China, where IRENE, the goddess of true love, brought us an unparalleled audio-visual feast that perfectly blended the real and the virtual.
This year marks the 7th 9/9 International True Love Day and True Love Ambassador IRENE shows her hyper-realistic image to the public. She not only owns an intelligent brain that can perform big data calculations, but is also gifted with humanistic intelligence and emotions that can think like a human. This enables IRENE to sensitively perceive user behaviour, communicate with users in a multi-dimensional, realistic and humane way, and bring more humanistic life service experiences.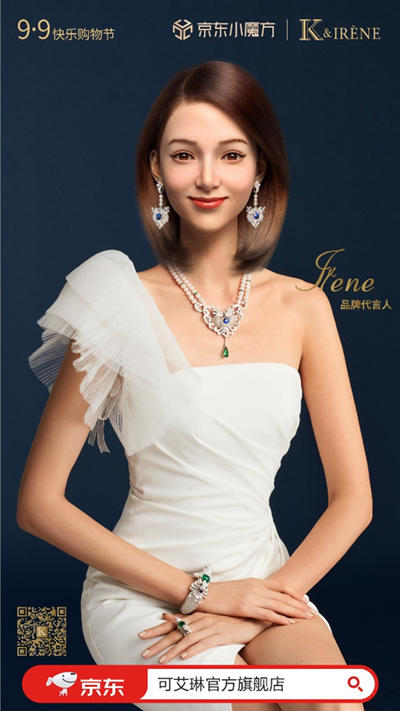 IRENE will not only shows her professional strengths in film, television, singing, variety shows and short videos, but will also contributes actively to business events, international forums and social welfare. She is -
The first hyper-realistic idol with intelligence.
The first hyper-realistic intelligent idol who has walked into the United Nations headquarters.
The first hyper-realistic intelligent idol who has held a solo concert.
The first hyper-realistic intelligent idol who owns personal songs.
The first hyper-realistic intelligent idol who showed her new image on the cover of BAZAAR.
The first hyper-realistic intelligent idol who was debuted on the big screen of New York's Times Square ......
IRENE became the first global brand ambassador of the French luxury brand K&IRÈNE in 2021. She is an innovative and unique light in the current trend of fashion and aesthetics.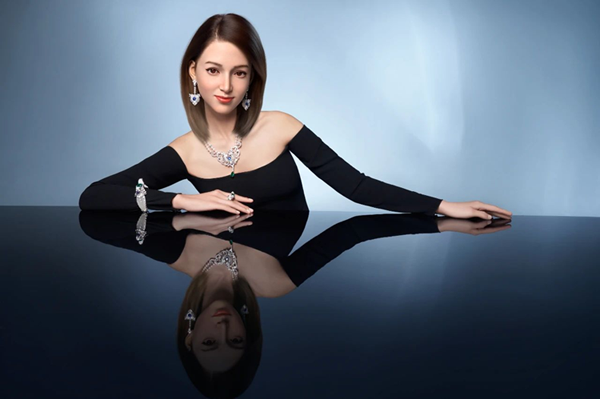 Building your own spiritual kingdom in "Metaverse"
As an intelligent idol from "Metaverse", IRENE is not only the embodiment of digital intelligence, but also a popular trendsetter; IRENE uses her unique personality and charm to show and define pop culture. It is thanks to IRENE's continuous evolution and sublimation that she is able to care for everyone's life with a stronger knowledge, a more complete artistic perspective and a more humane insight.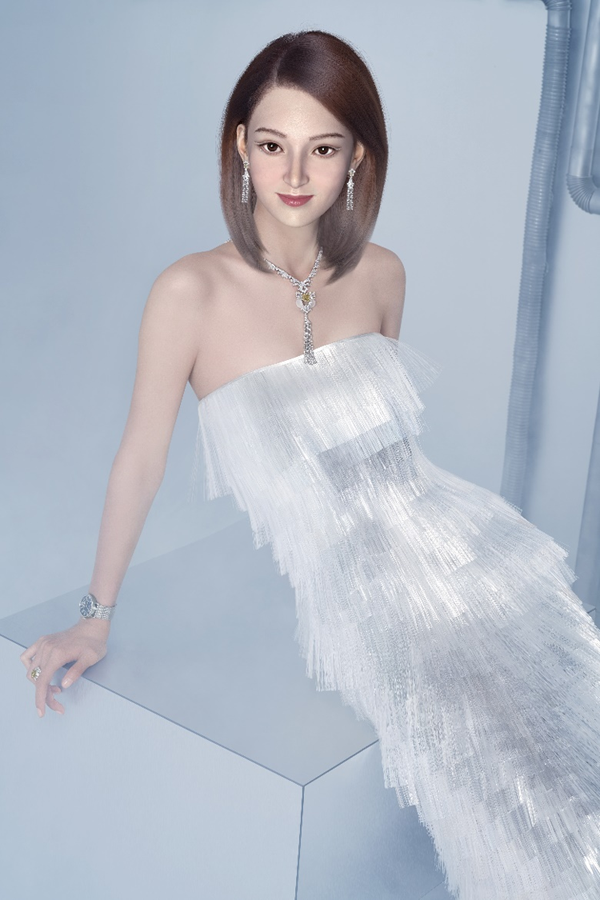 True Love and Humanities glittered in the light of technology
Today, innovative technology and humanistic intelligence make the future of life easily available, and the boundaries between reality and virtual will gradually merge. The three dimensions of the past, present and future hold infinite possibilities. The hyper-realistic IRENE leads people walk into the mysterious world of "Metaverse" and keeps pursuing the concept of the 9/9 International True Love Day with its unique and charming personalities, allowing true love and humanities shining every day.
9/9 Happy Shopping Day brings wonderful life
In September, IRENE will accompany you during your holiday with island views, Michelin restaurants, star hotels and beautiful gifts. 9/9 Happy Shopping Day is a holiday just for you. Enjoy shopping and enjoy your wonderful life. Get moving now!